Sparta VFD

Our Mission

and Area of Operations

OUR MISSION STATEMENT:

Our mission is to protect community, life, property, and the environment through the delivery of efficient and effective fire and life-safety services.

We accomplish this mission through teamwork, innovation, education, preparedness, prevention, and emergency incident mitigation.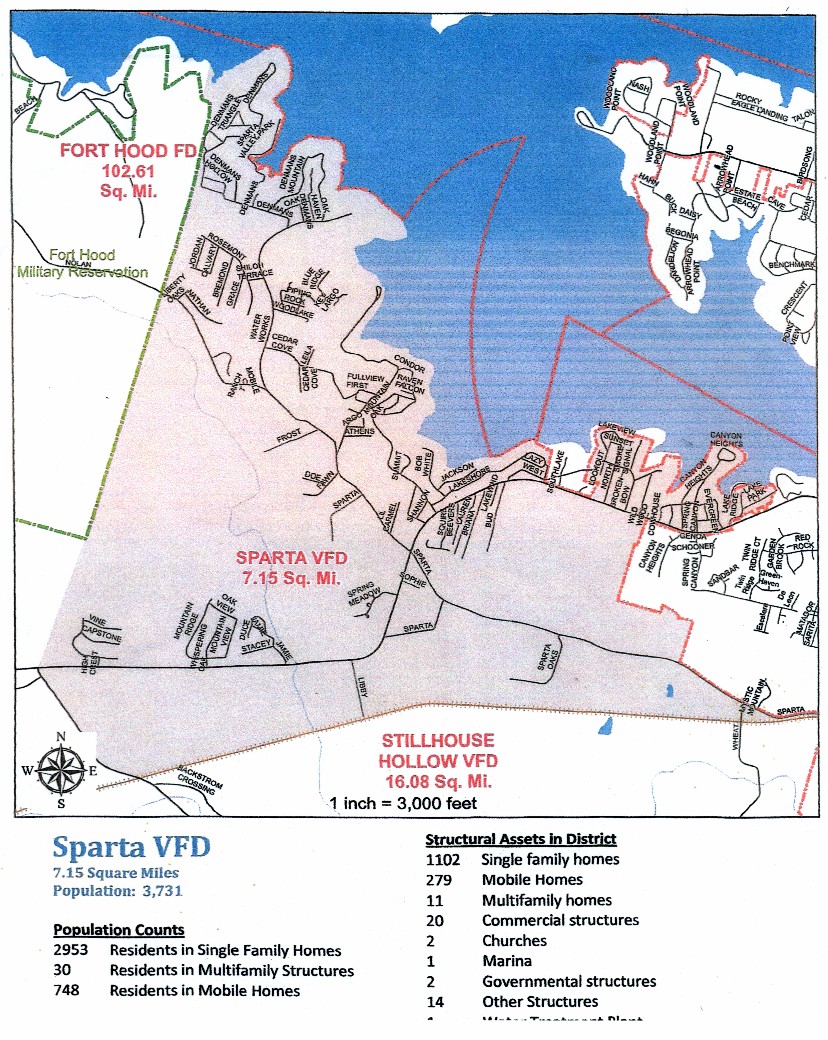 OUR AREA OF OPERATIONS:

Our Area of Operations is the area tinted in RED.  We serve more than 7 square miles and more than 3,700 people.